Early indication of a QT/QTc prolongation tendency based on small collectives of volunteers

We often combine the above listed "classical" phase I studies with an early assessment of a potential QT/QTc prolongation tendency of drug substances by using new and modern ECG parameters. Besides QT interval measurements, new techniques and algorithms for the evaluation of new drugs on cardiac repolarization (e.g. QT variability, Poincaré plotting, parameters bases on T-wave area) are also available.
This provides our clients with the opportunity to gain information about the cardiac safety status at a very early stage, keeping costs low. Therefore it is possible for them to make decisions about further development steps very soon in the process. This assists in reducing the time to market.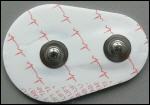 Thorough QT/QTc studies according to ICH E14 and 21 CFR part 11 requirements

We use hard and software of the major ECG equipment suppliers to meet all requirements and demands, including high resolution (1024 Hz) continuous 12-lead Holter recording for up to 48 hours which is becoming the preferred acquisition technique for thorough QT/QTc studies. All ECG interval measurements are performed blind to study treatment by extensively trained and suitably qualified physicians and electrocardiographers. Measurements and ECG interpretation are checked and verified by experienced cardiologists.
All ECG's are generated and processed digitally, ready for submission into FDA's ECG Warehouse.